Cayin CS-150A tube integrated amplifier KT 150
This integrated amplifier under its exceptional quality standards with a six-layer hand-lacquered surface with impressive aesthetics and a deep gloss. But it is precisely the technology that makes the CS-150A something special. Selected tubes of the type Tung-Sol 6SN7GTB are used for the input and driver stage. Four Tung-Sol KT150s or optionally four KT120s are used as high-performance output stage tubes. The voltage is rectified by an RCA 22DE4 NOS tube.
Three switches enable the sound to be matched to your individual taste or adaptation to your speakers. This includes switching between triode and ultra operation. So you have the choice between delicate, detailed harmonies, liquid and holographic reproduction, which is ideal for voices and string instruments. Or you can increase performance and dynamics with controlled bass reproduction in ultra- operation. The output power is a tight 2 x 55 watts sine in triode mode and increases to a remarkable 2 x 100 watts in ultra mode. This is an extreme output for a thoroughbred tube amplifier.
And that's not all about customization. A variable bias (high / standard) is also available on the CS-150A: Round mids and basses characterize the position "Bias high", precise musical structure the position "Standard".
The adjustment options are not exhausted: You can even choose the negative negative feedback in two stages. This allows soft, natural reproduction in the "Low" position or tight and controlled in the "High" position.
Balanced XLR and unbalanced RCA inputs ensure maximum connectivity.
The broadband output transformers were specially wound for the requirements of the CS-150A and selected in pairs. A powerful toroidal transformer ensures a stable power supply, reduced output resistance and optimal performance.
The Cayin CS-150A is also characterized by careful point-to-point wiring with high-quality, shielded, silver-coated cables.
The input selection memory function proves to be a comfort plus. After switching on, the last selected input is automatically activated. A soft start circuit ensures optimum protection of the tubes used. The high-quality metal remote control provides access to the numerous functions of the Cayin CS-150A. The Cayin CS-150A is available with a silver or black front.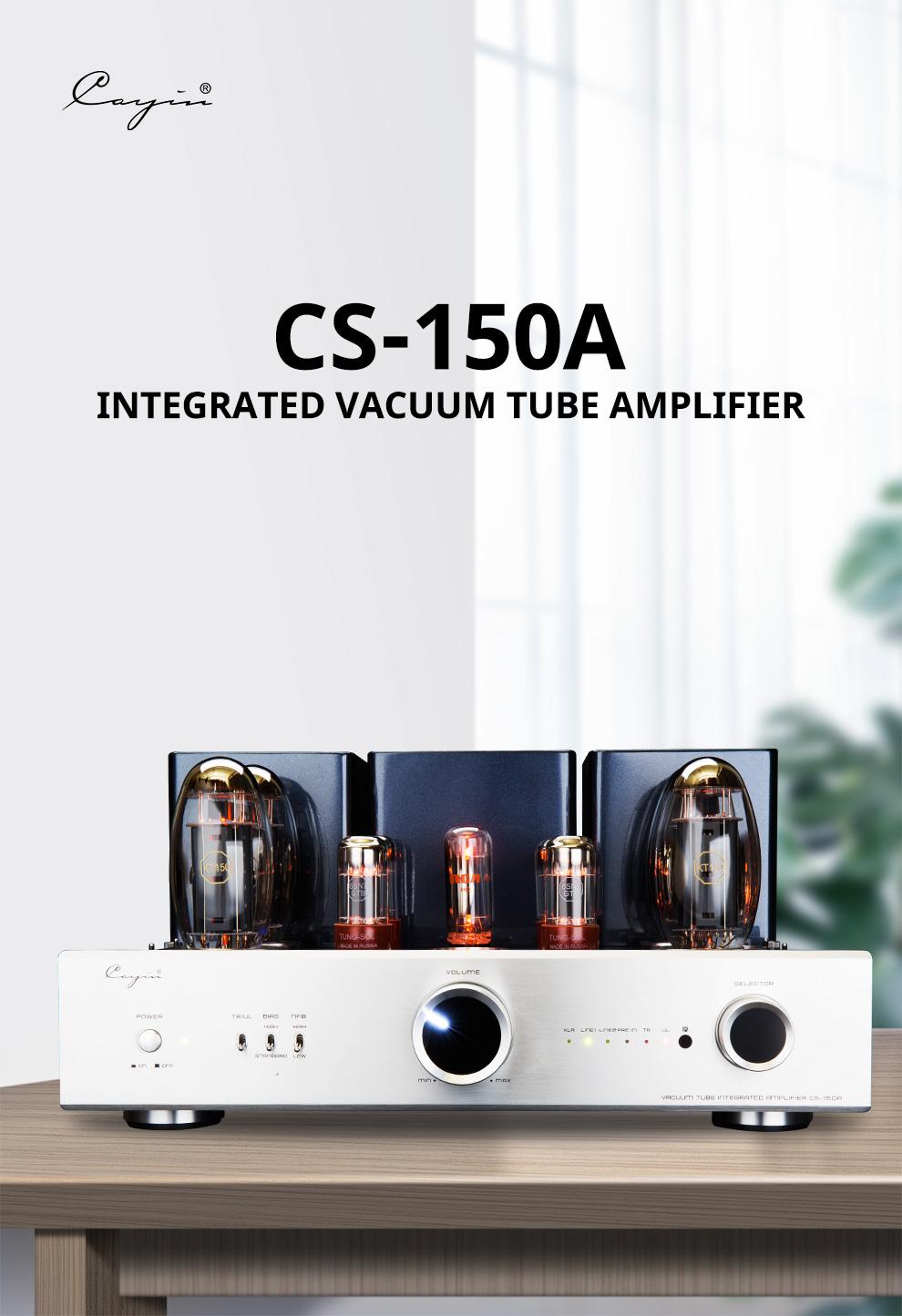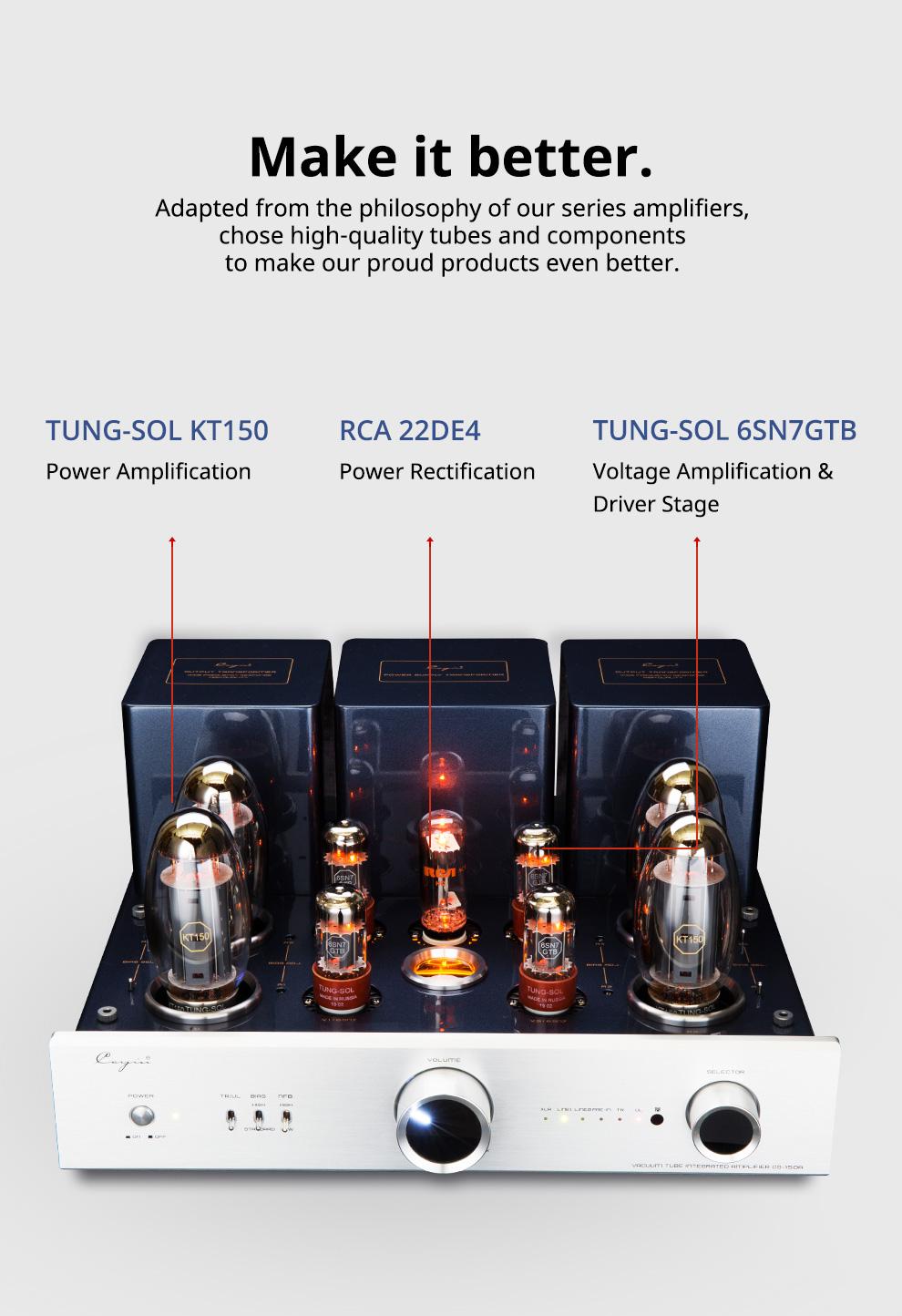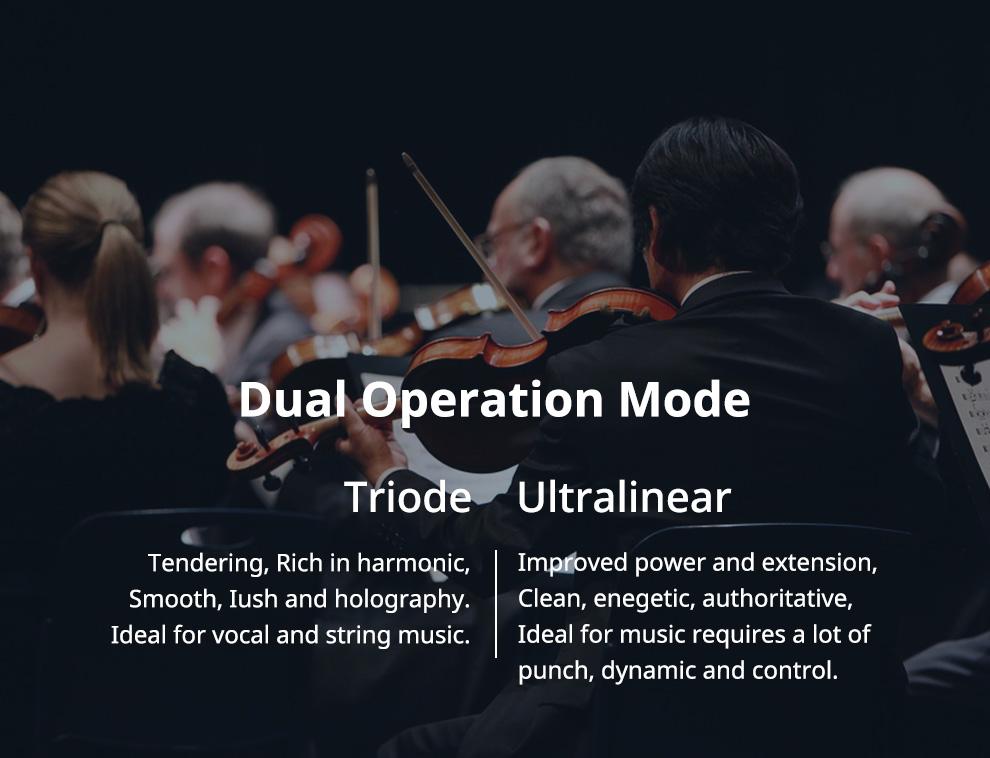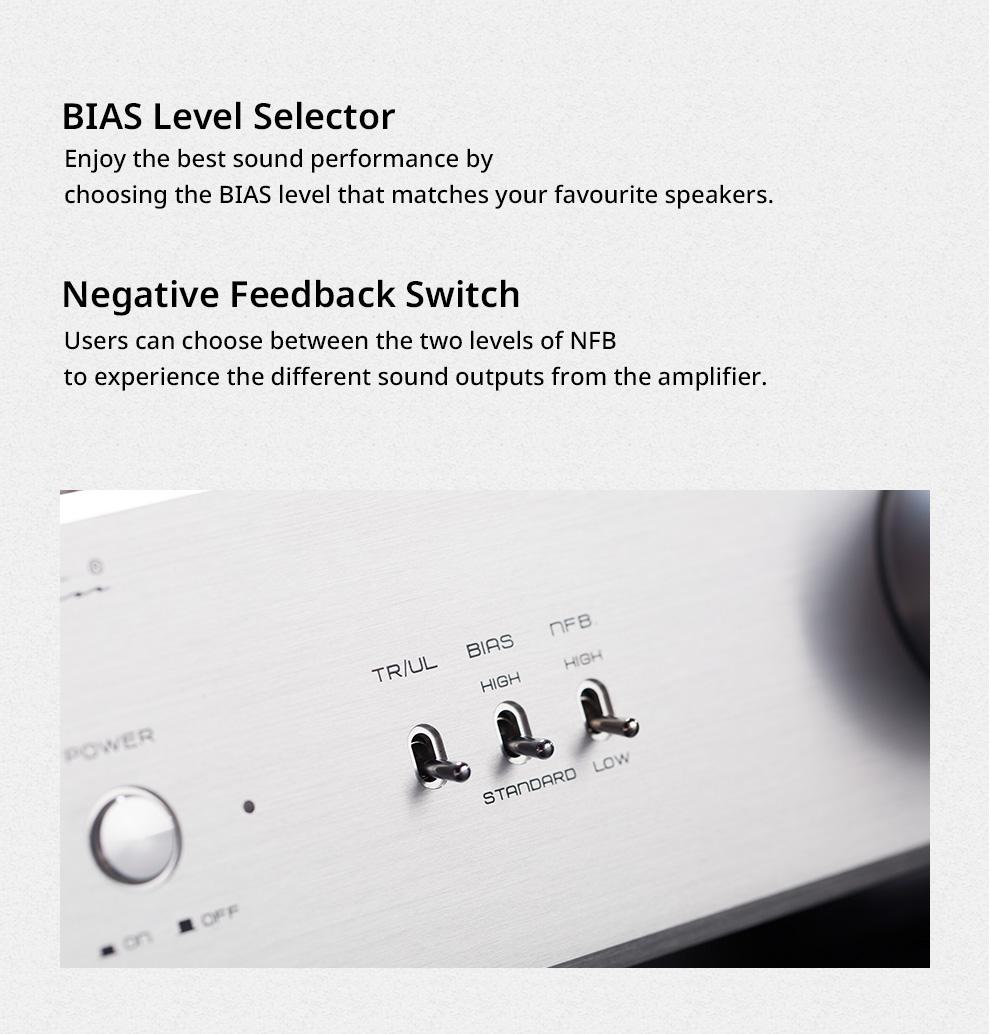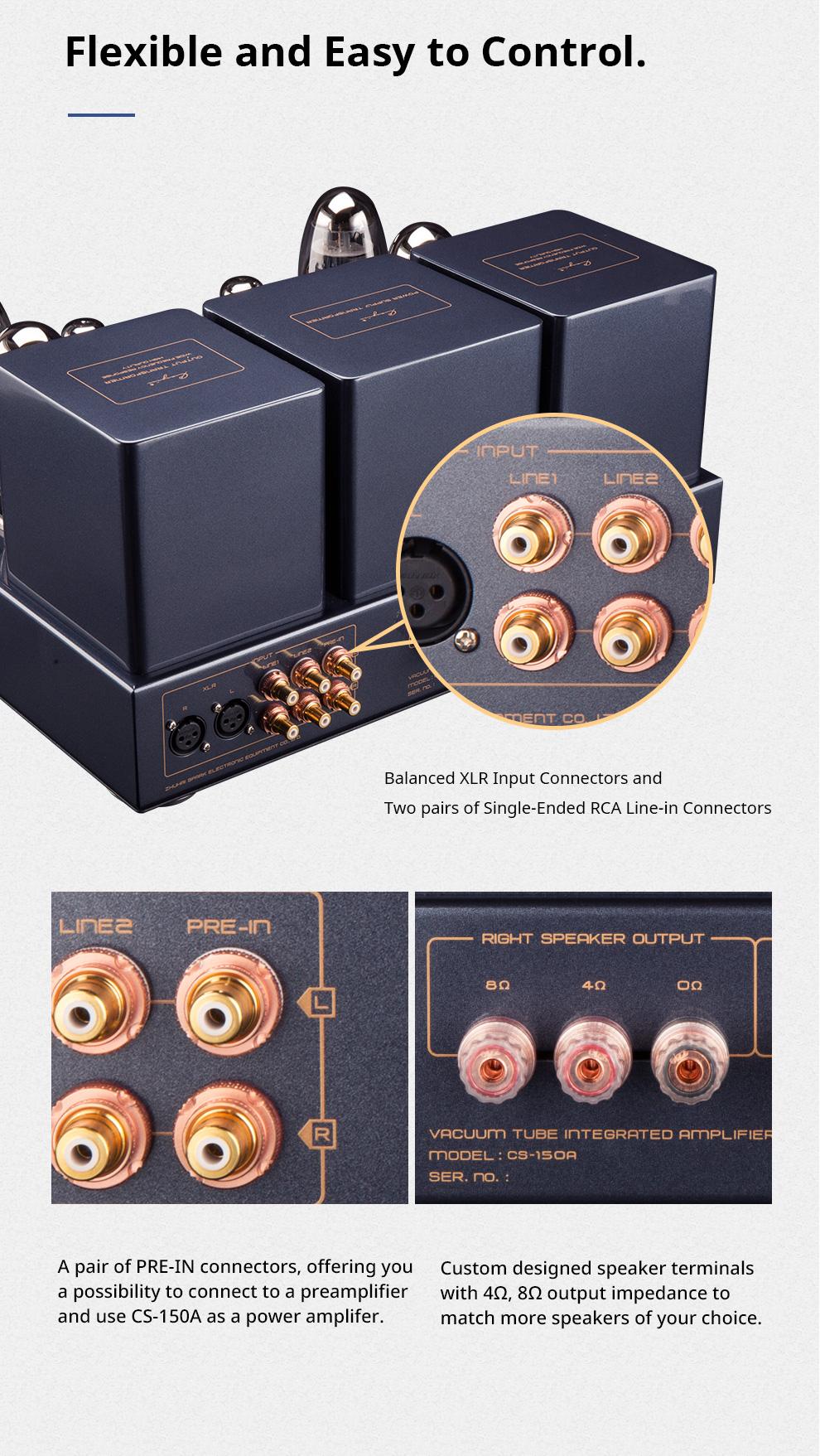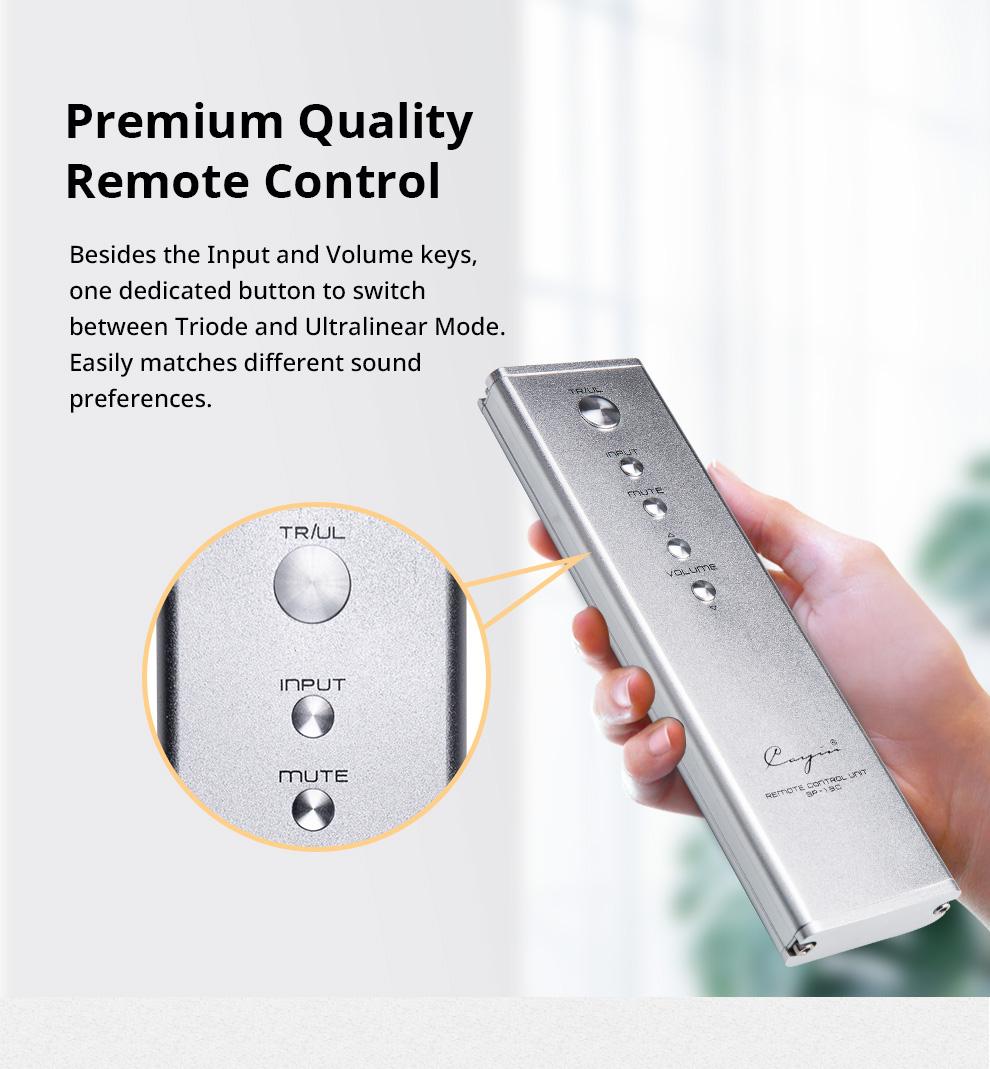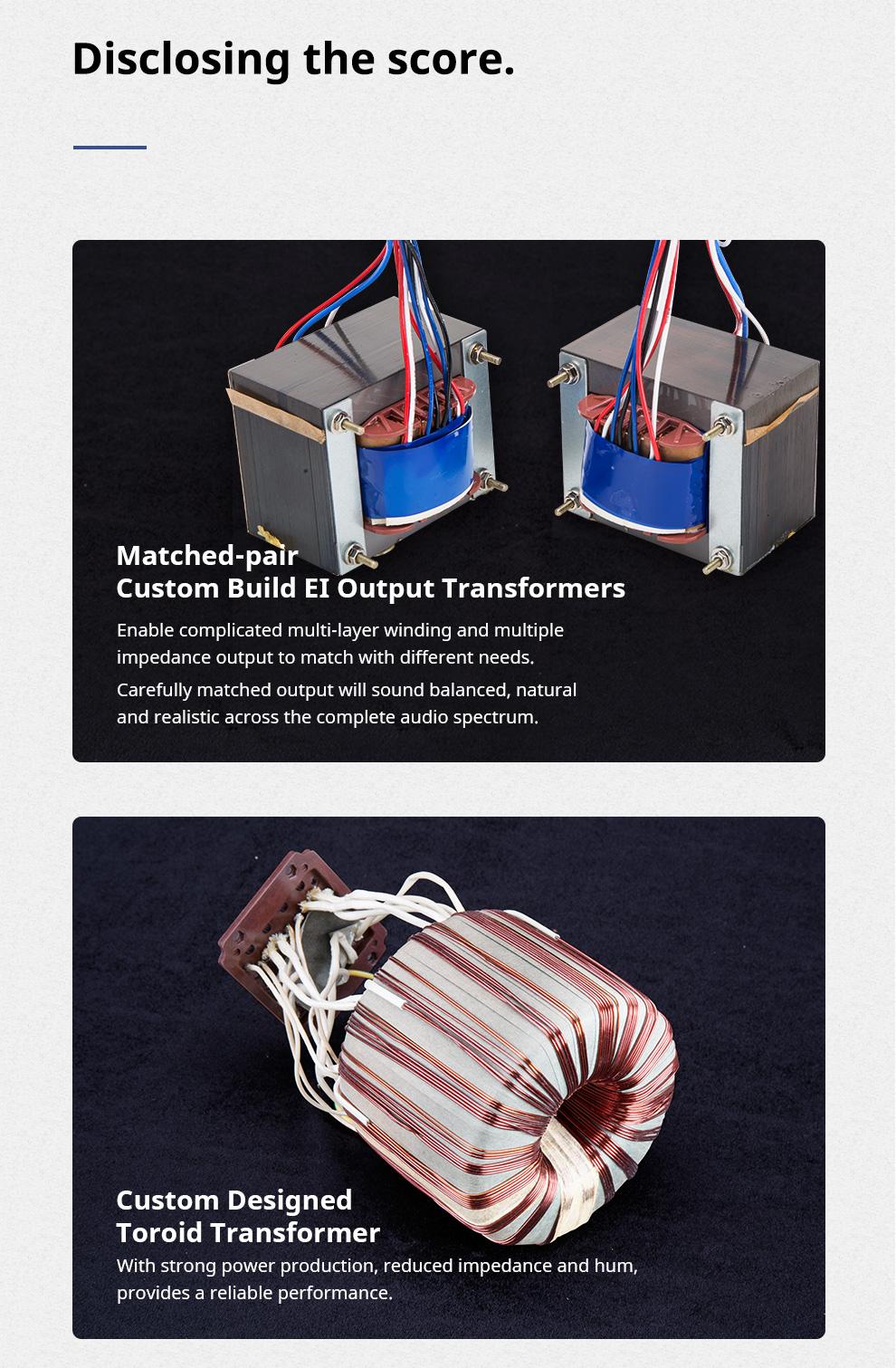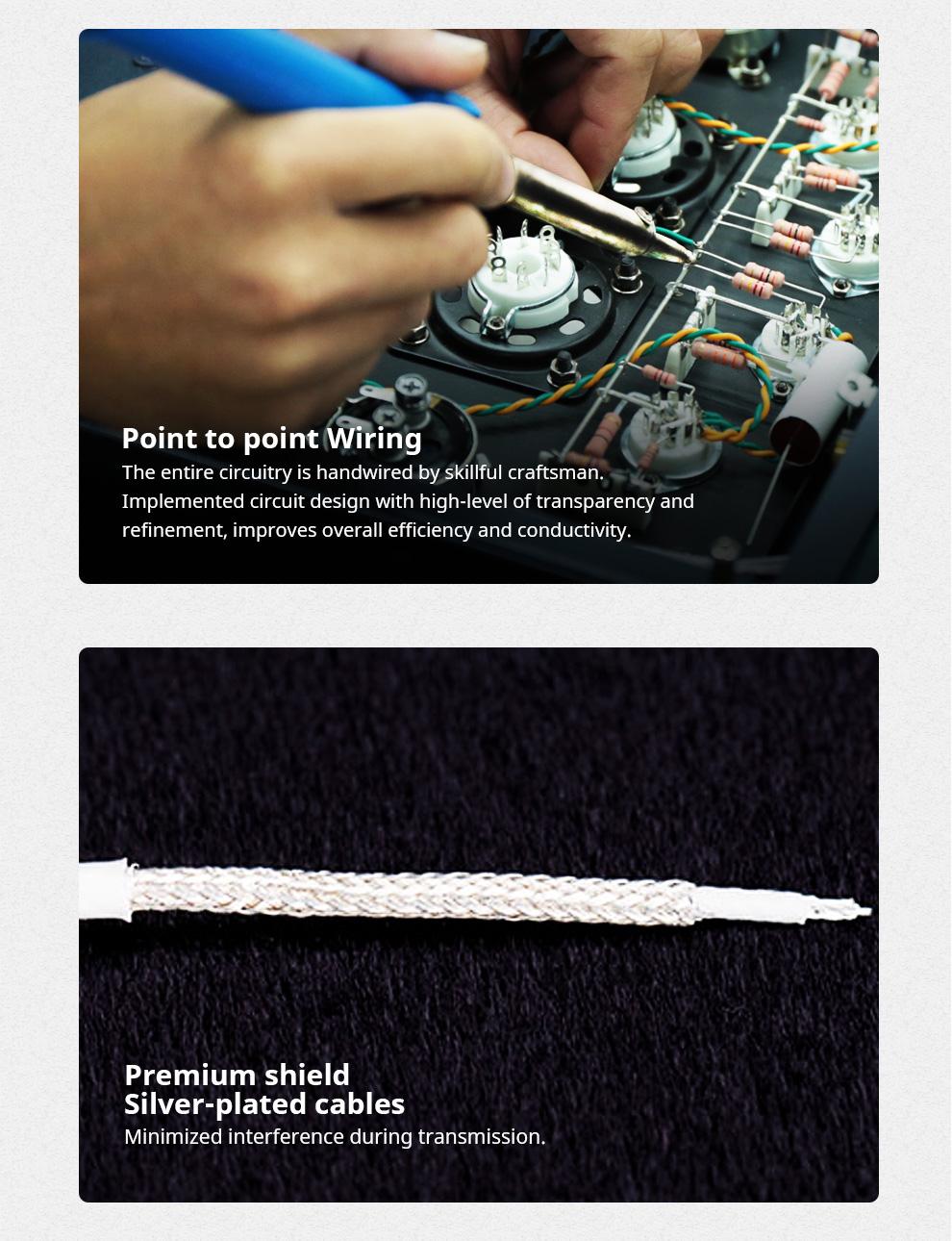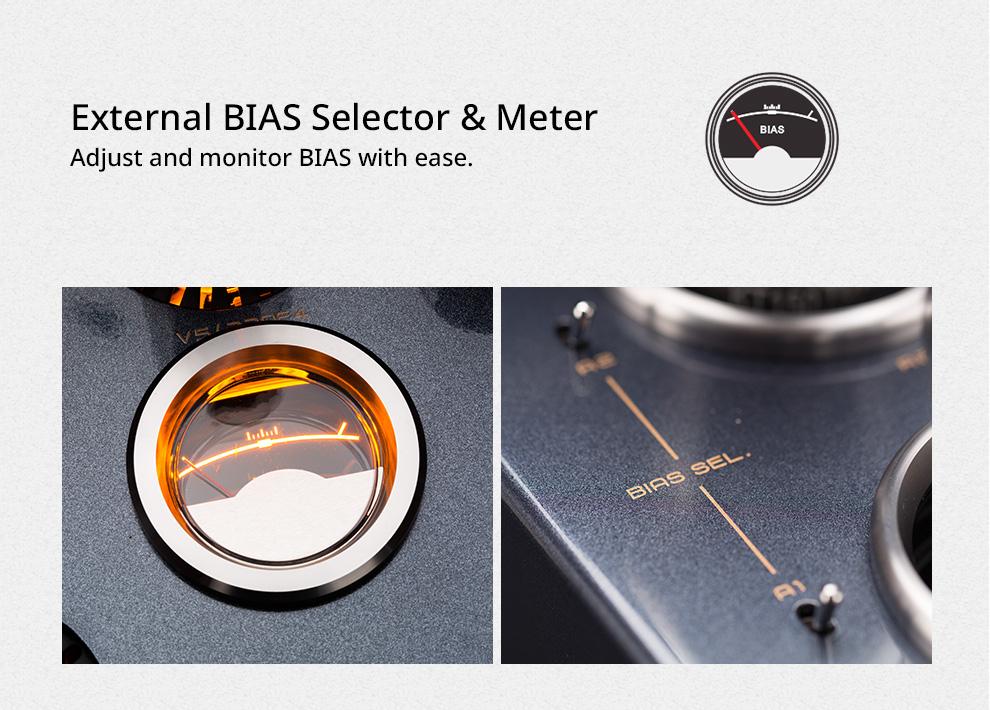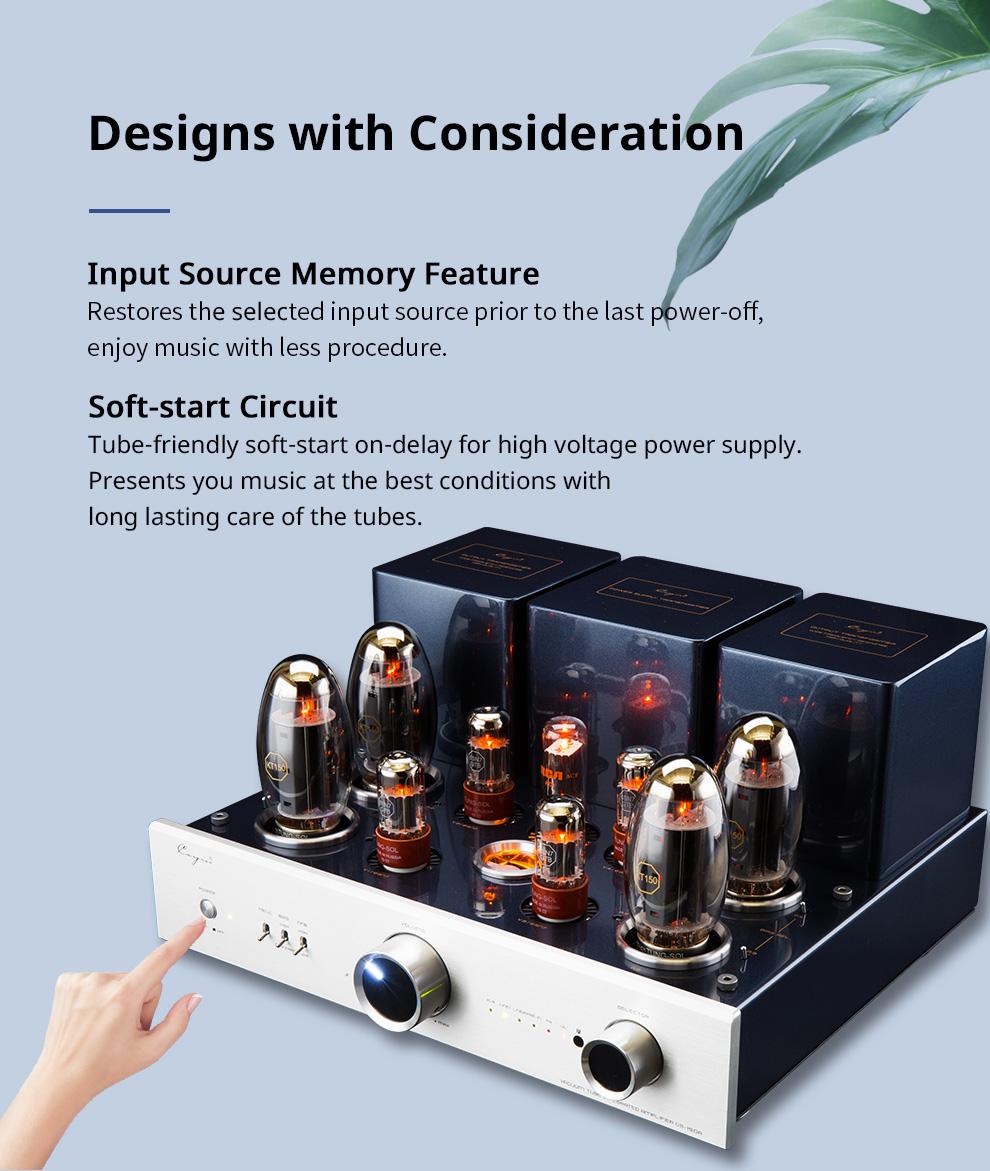 聽感分享
CS-150A 中性微暖,解析極高,動態表現優,力量感強,速度感到位,厚度剛剛好,低頻量感適中下潛深,中頻清晰、乾淨且活潑,高頻延伸表現良好,完全不會過亮。
超線性模式|100W
控制力強,樂器分離度、聲音衝擊力跟氣勢十足,細節十分豐富,適合交響樂、大動態、編曲複雜的音樂類型。
三極管模式|55W
聲音更溫潤柔美,力度減低少許,但完全不會糊,音場定位非常優秀!
Specifications
Output power:55W + 55W RMS triode, 100W + 100W RMS ultra
Frequency response:9Hz ~ 50KHz (-3dB)
THD:2% (1kHz)
S / N ratio:90dB
Input sensitivity:380 mV, 1200 mV (pre-in)
Input impedance:100 kΩ
Output impedance:4 Ω, 8 Ω
Tubes:6SN7GTB x 4, RCA 22DE4 x 1, KT150 x 4
Maximum power consumption:520W
Inputs:XLR balanced, , , PRE-IN
Dimensions (W x D x H):420 x 389 x 218mm
Net weight:34 kg